photograph by Laszlo Luca Gerda
I am writing a book about the amazing world of dreams!
OK. I said it. It's out there. It's exciting and scary for me to share this. This book has been inside of me for years and it is finally beginning to take form.
As I step into this huge venture, I am feeling called to share my experience along the way. It is my hope that there are interested people out there (maybe you?) who will walk this walk with me; give me ideas, suggestions, encouragement, a shout out to others or any other kind of support. Writing can be an isolating experience – but maybe it doesn't have to be!
For me there has always been a kind of mystique around writing a book…..as if it is a process that only a few are "qualified" to do. But with the advent of self-publishing platforms, that mystique is lifting. Now, pretty much anyone who wants to can create a book! Yes, even me.
I want to share the book writing process with those of you who are interested. I am at the preparation stage right now which means I am going inward to discover exactly why I am writing this book.
There are many reasons why I feel a strong desire to write a book about dreams. Here is one:
There is so much wisdom, abundance, depth, richness and inspiration within the mysterious world of our dreams. I want to bring awareness to this natural resource that is within each of us in a way that is accessible and inviting.
I am so excited to step into the creative flow as the reality of this book begins to grow. I will share more as it happens.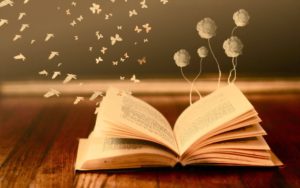 If you were to read a book about the amazing world of dreams, what would you like to know more about?